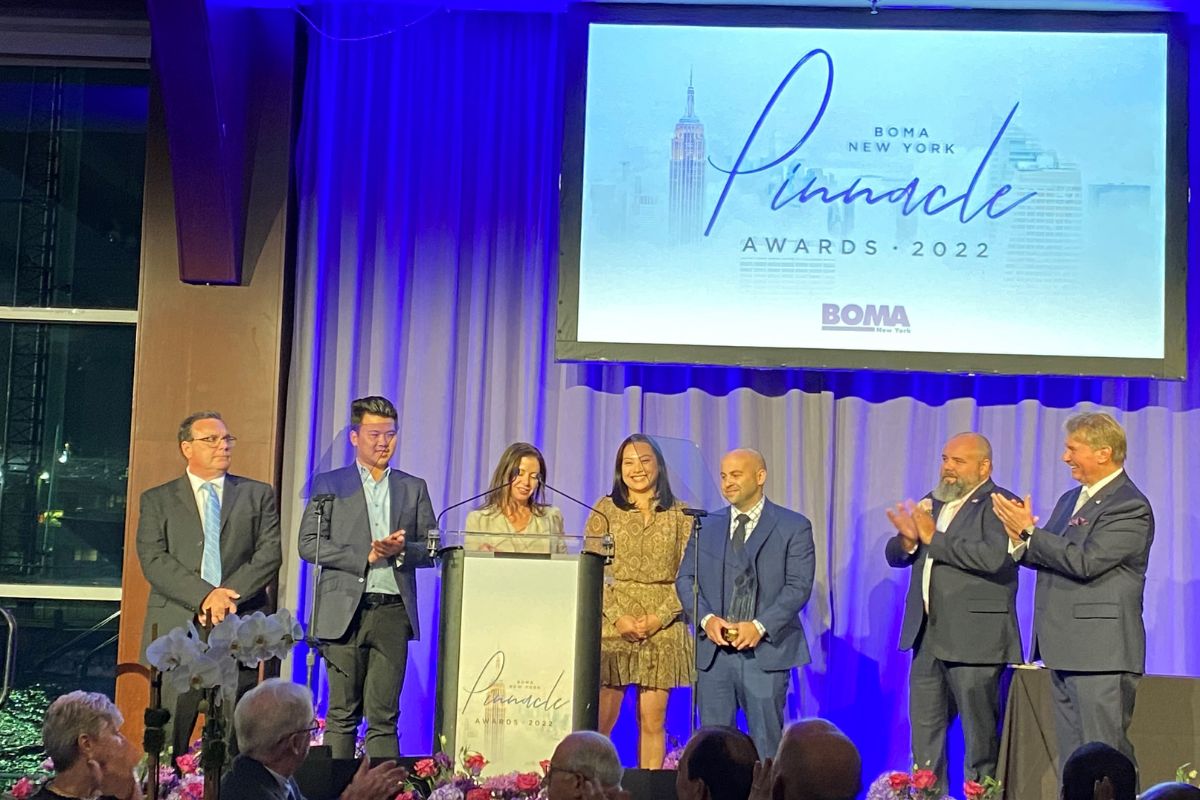 September 29, 2022
315 PAS is a 2022 Operating Building of the Year
315 Park Avenue South received the 2022 Pinnacle Award for Operating Building of the Year in the category of 250k-499k sf from the Building Owners and Managers Association (BOMA) of New York. Congratulations to the dedicated Property Management and Operations team for this well-deserved recognition of their outstanding efforts to drive sustainability, efficiency, and wellness for their tenants and team members at 315 PAS.
May 18, 2022
Columbia Property Trust Earns LEED and ENERGY STAR Recognition
Columbia's new headquarter office at 315 Park Avenue South achieved 2021 LEED Gold Interior Design and Construction certification and received one of the early certifications in the ENERGY STAR Tenant Space program, and in Spring 2022, we were honored to be named an ENERGY STAR "Partner of the Year" for a second consecutive year in recognition of our ongoing efforts to engage tenants in reducing energy and water use at our buildings.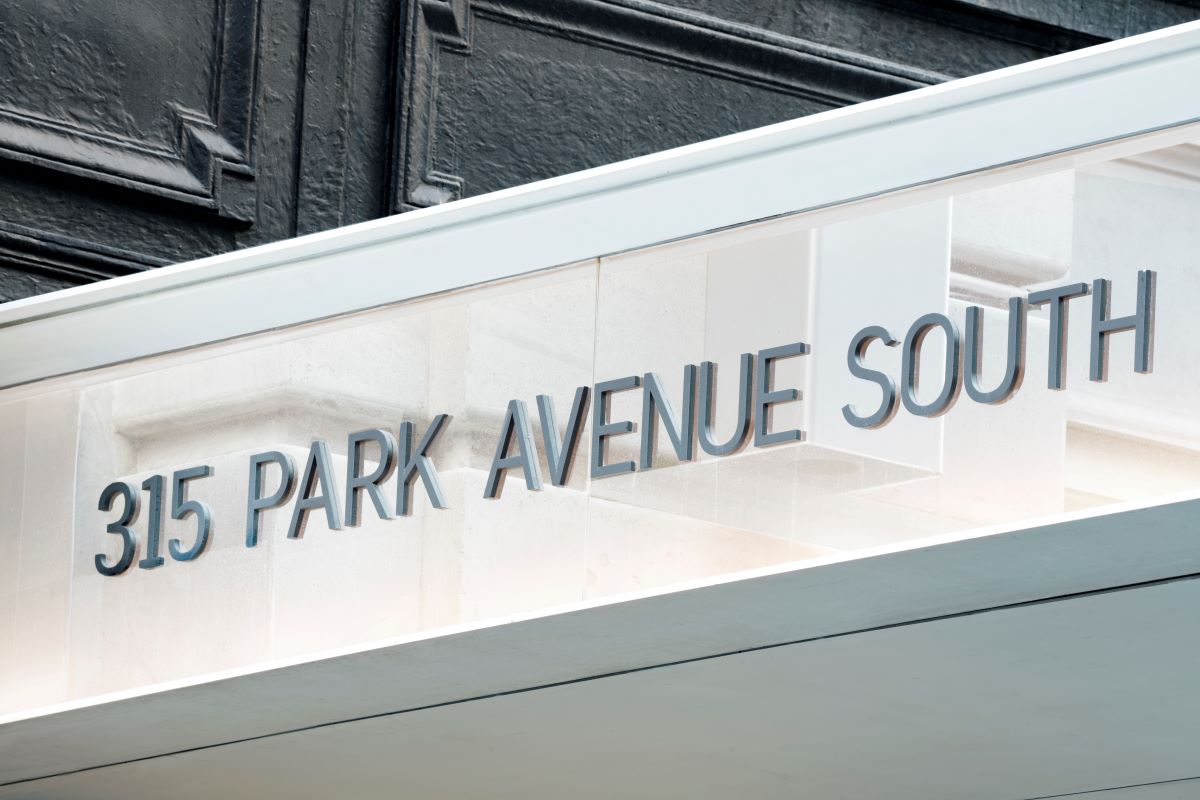 May 03, 2022
Columbia Property Trust Signs Full Floor Lease With Cadre at 315 Park Avenue South
Columbia Property Trust has secured a full-floor lease with Cadre at 315 Park Avenue South. The leading Fintech company will establish its headquarters, taking a floor within the 20-story boutique office building just off Madison Square Park in Manhattan's Midtown South neighborhood.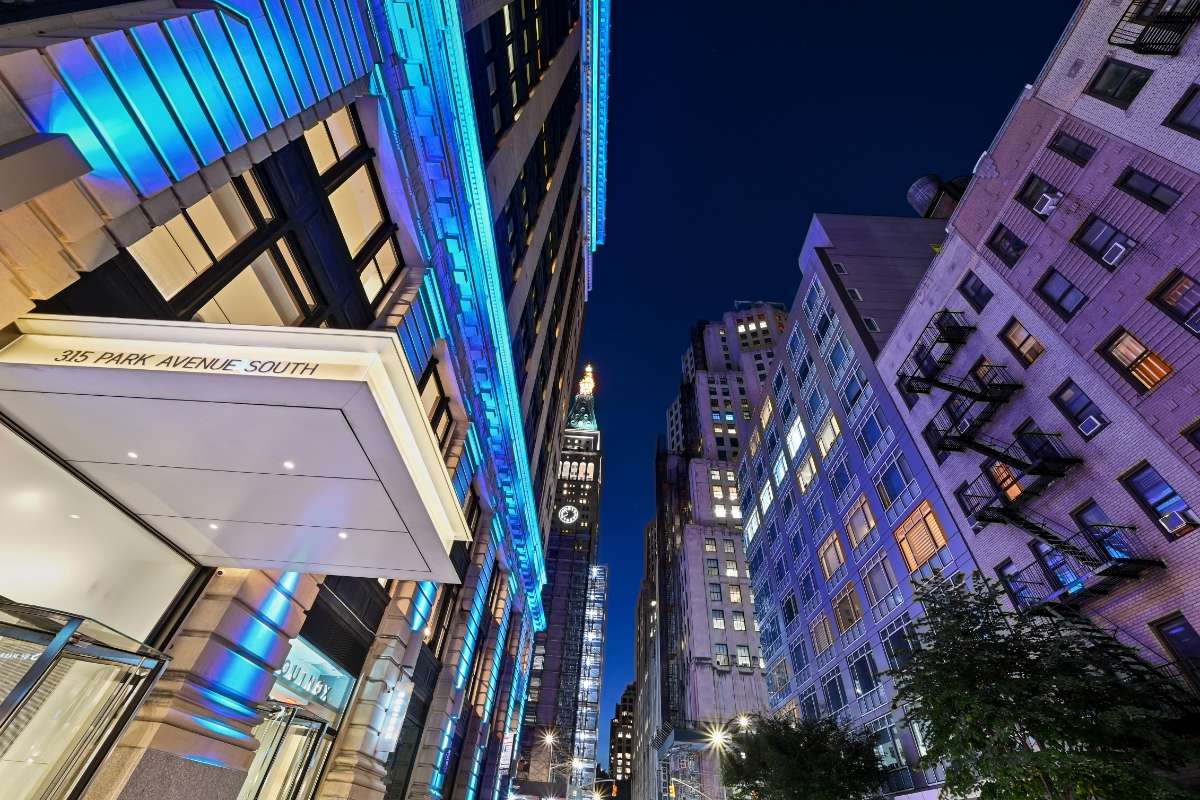 September 11, 2021
315 PAS joins 20th Remembrance Tribute of Light Memorial
In observance of the anniversary of 9/11, 315 Park Ave. S. joined other Columbia Property Trust properties in New York and D.C. participating in the 20th Remembrance Tribute of Light Memorial, illuminating its façade in sky blue to join the two-column beams that shine annually from the Battery in lower Manhattan.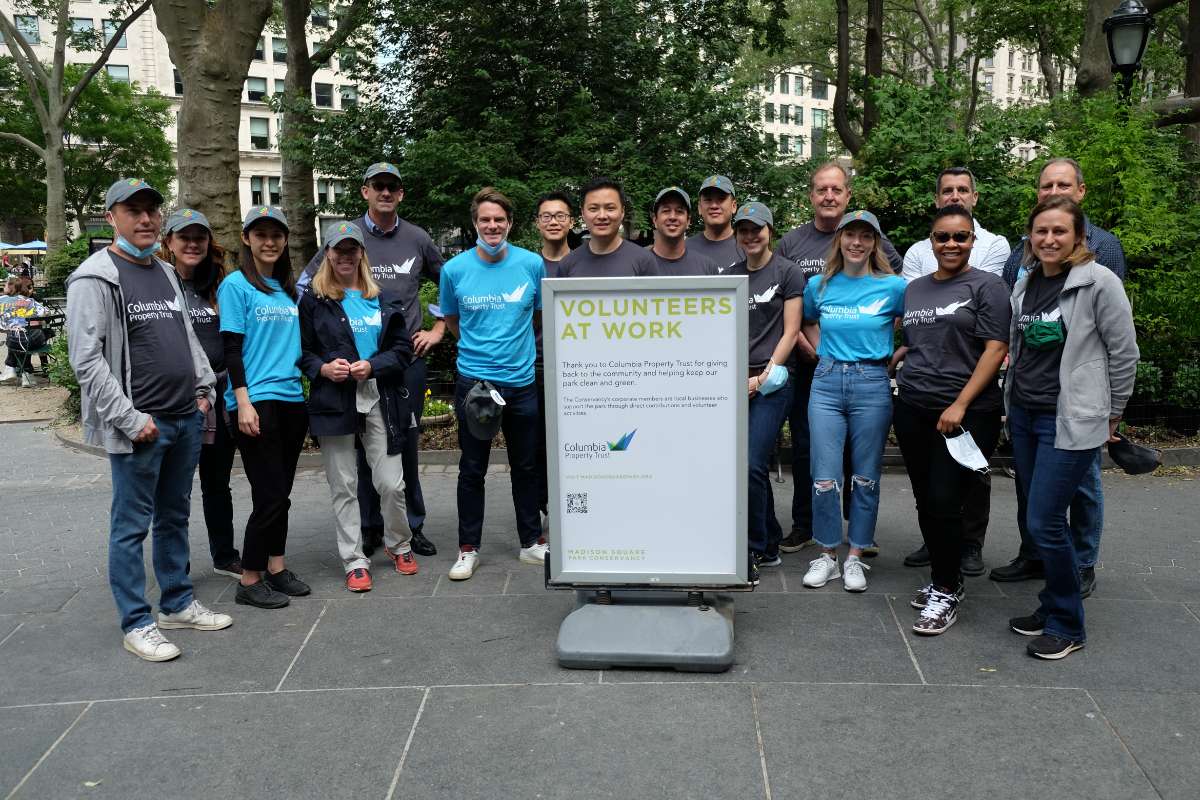 May 25, 2021
Corporate Volunteering at Madison Square Park
Member of Columbia Property Trust's Corporate team enjoyed a beautiful spring morning planting and mulching in Madison Square Park. Headquartered on the 5th floor at 315 PAS, Columbia is proud to be a corporate member of the Madison Square Park Conservancy and looks forward to future opportunities to support the park.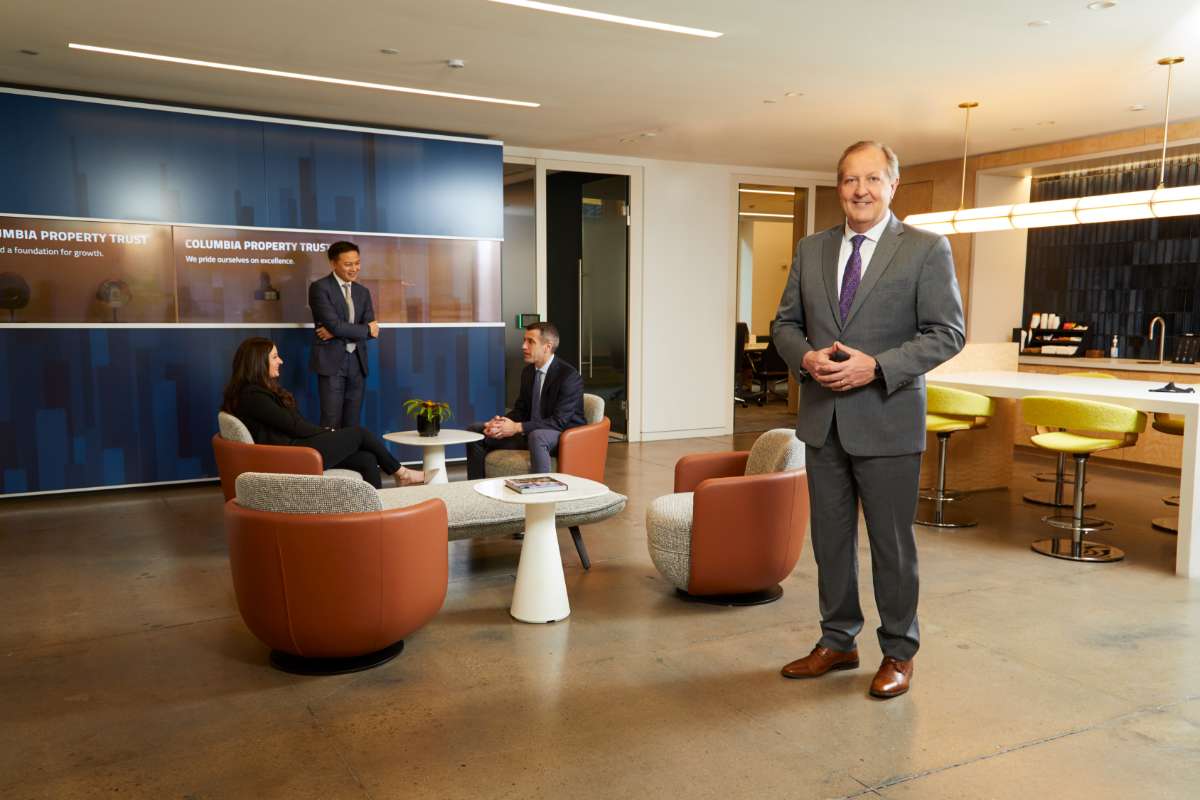 November 16, 2020
Columbia Property Trust Opens New Headquarter Space on 5th Floor of 315 PAS
In 2020, Columbia Property Trust opened its new headquarters office environment capable of serving its full corporate team. Moving from the 4th floor to the entire 5th at 315 PAS, the design was carefully curated to reflect the Company's innovation, brand values, and reach within the New York market, and as a corporate home to which their team can welcome our all of its team members, investors, tenants, and partners.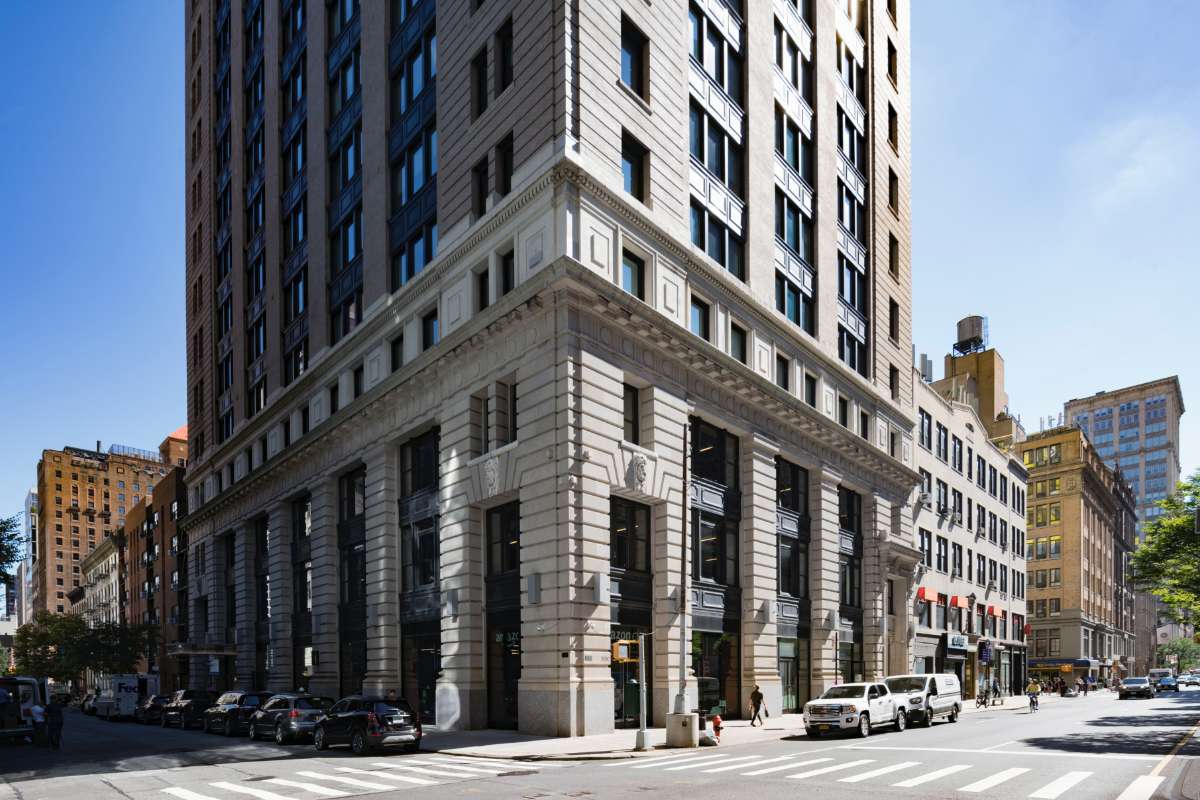 January 23, 2019
Columbia Property Trust Completes Transformation of 315 PAS, Now 99% Leased
With the recent signing of a full-floor lease, Columbia Property Trust has now leased all available office space at 315 Park Avenue South, a 20-story, 331,000-square-foot office building in Manhattan's Midtown South district, bringing the building to 99 percent leased overall. Following a full building renovation, Columbia has created an ecosystem of high-profile tech, media and investment companies at the building while achieving some of the highest rents on Park Avenue South.